The Department of Plastic and Reconstructive Surgery at our hospital, under the leadership of Honorary Dean Hong-Chi Chen, is committed to rebuilding rare deformities and functional defects in patients and providing international humanitarian relief. Each case is a tremendous challenge that requires the intelligence and skills of specialized physicians to treat patients in the safest and best possible way. Treatment is carefully discussed and meets the highest medical quality and holistic care.
The hospital has received a Gold Award in 2014 and Silver Award this year from SNQ Medical Institution for the breakthrough development in the reconstruction
of swallowing and voice functions in recent years. Through the most delicate and difficult reconstruction, the surgery has amazed the judges and not only restores the patient's function and appearance but also improves their quality of life and social participation, which greatly benefits the country's social welfare.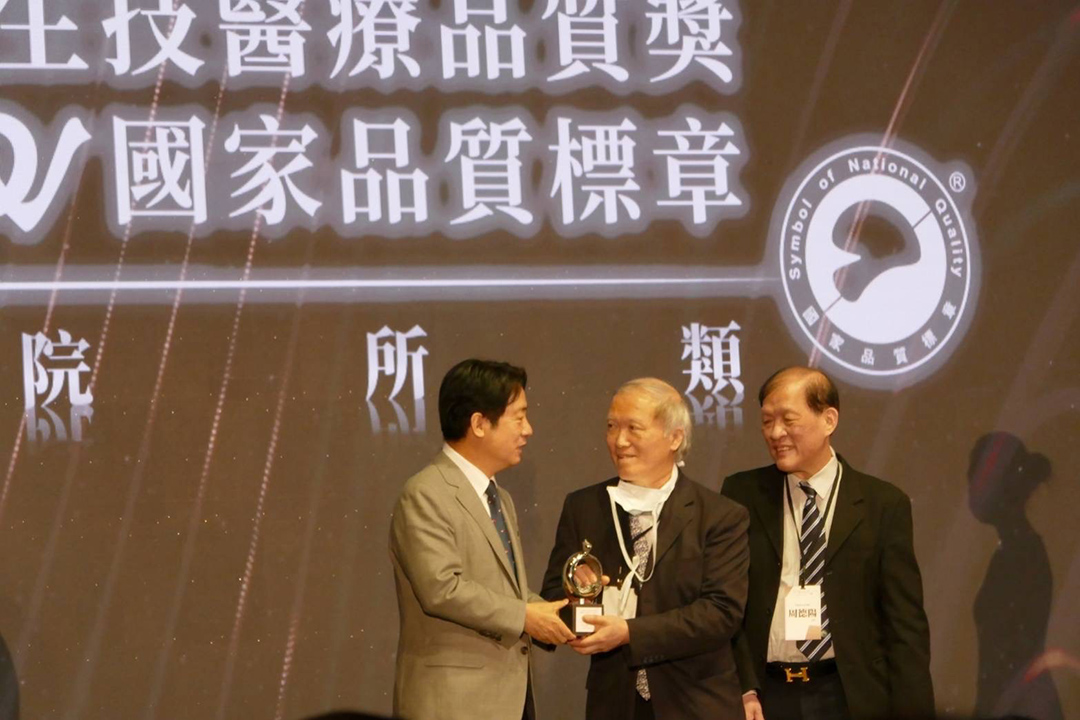 Professor Hong-Chi Chen has developed surgical techniques, which use the different kinds of intestines as a sound generator (ileocecal valve or appendix, etc), designed specifically for patients who have lost their voice due to throat cancer or the need for laryngectomy due to cancer invasion. With good vocal function, high success rates, and low complication rates, the surgery has become a benchmark in voice reconstruction worldwide. In addition, the success of the surgery can also improve the surgeon's ability to remove tumors without worrying about affecting the patient's voice and swallowing function. Professor Chen actively promotes this technology and attracts medical professionals from all over the world to study and research in Taiwan, enhancing international experience exchange and promoting high-quality medical services in Taiwan.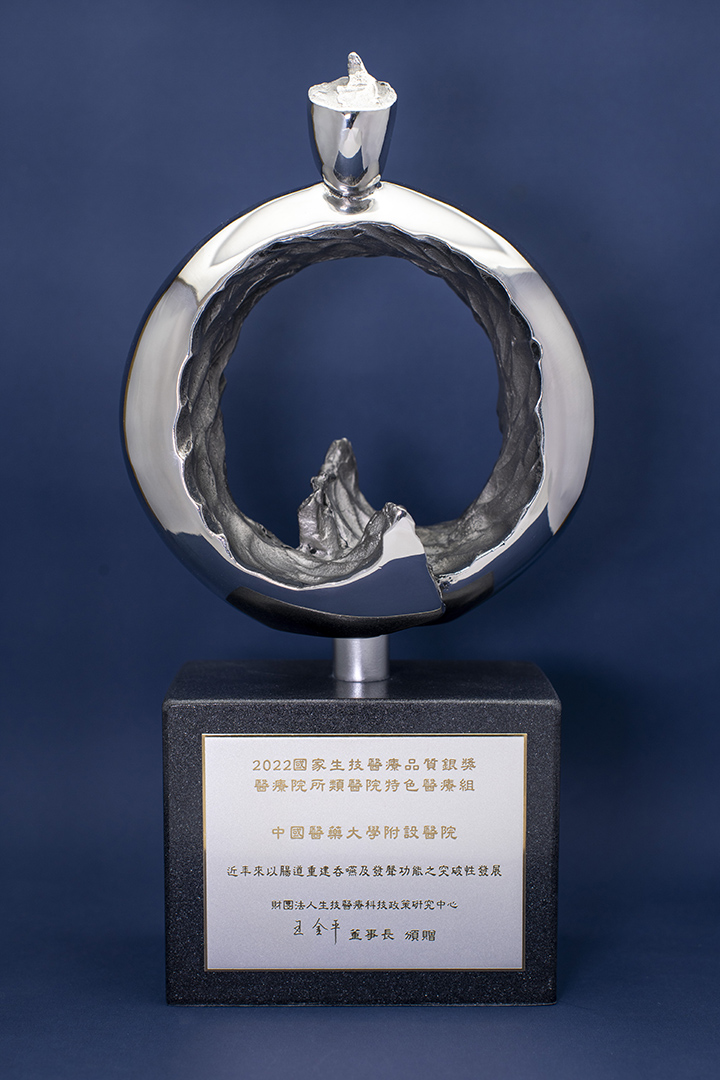 Taiwan's oral cancer incidence is still in the top five of cancer incidence, with hypopharyngeal cancer being 3.3 times higher than that of Western countries. Treatment for hypopharyngeal cancer can be divided into surgery combined with adjuvant radiochemotherapy and organ preservation therapy. However, the relative efficacy of these two strategies is controversial. Professor Hong-Chi Chen in Taiwan created the Free Ileo-Colon Flap and Free Appendix Flap surgery, which not only breaks through the bottleneck of past voice reconstruction but also establishes natural voice and stable digestive tract. In addition, Free Ileo-Colon Flap surgery can also be used to treat other diseases such as pharyngeal trauma, neck tumors, radiation damage, corrosive liquid injuries, etc. Professor Hong-Chi Chen is regarded as one of the authorities in reconstructive surgery in the medical community. His successful reconstructive surgery provides patients with confidence and brings new hope and inspiration to the medical community.
Professor Hong-Chi Chen is the Honorary Dean of the International Medical Center at China Medical University. He has completed over 200 cases of autologous intestinal transplantation for voice reconstruction. After seven stages of evolution and improvement, he successfully brought the free Ileo-Colon flap surgery into a new field. In addition, he has completed several special integrated reconstructive surgeries, successfully achieving what traditional surgery could not achieve, and has established an innovative paradigm and reputation internationally, attracting many domestic and foreign scholars to explore. From 1988 to 2017, 205 patients have undergone ileocecal valve reconstruction for esophageal and vocal reconstruction, including 187 patients with pharyngeal or laryngeal cancer. Among these patients, 78% reported excellent swallowing function, 64% had excellent voice function, and 21% had good voice function. In addition, the feature of plastic surgery is to use various surgical techniques to repair defects, including microsurgery, skin flap transfer, etc. The hospital further integrates various subspecialties to perform special reconstructive surgeries by transferring abdominal organs, making the plastic surgery of this hospital stand out in the reconstruction profession.
In recent years, there have been continuous innovations in this surgery, and several innovations are listed below. First, autonomic nerves and cervical plexus nerves anastomosis: In surgeries over the past five years, we have anastomosed the autonomic nerves that control the smooth muscle of the ileocecal valve with the motor branches of the C3 or C4 cervical plexus. After surgery, it was found that the smooth muscle of the ileocecal valve, usually controlled by the autonomic nerves, also responded to motor nerve stimulation. This nerve anastomosis is beneficial for postoperative speech training and improves the final speech quality. In addition, the use of branches of the cervical plexus in these patients does not cause complications of shoulder droop. Second, the jejunal seromuscular flap: Professor Hong-Chi Chen innovatively uses the jejunal seromuscular flap to increase the stability of the anastomosis and reduce the leakage rate. The jejunal seromuscular flap is made from excess parts of the removed ileum or colon, preserving the vascular supply of these excess intestines and scraping off the mucosal layer inside the intestine to obtain a seromuscular flap that helps the growth of the intestinal anastomosis. We cover the anastomosis near the tracheostomy with the jejunal seromuscular flap to assist in the recovery of the anastomosis. Since then, the leakage rate has been much lower (previous prospective randomized controlled studies have shown a reduction of approximately 3.8 times in the leakage rate). Third, replacing the ileum vocal tube with a skin flap: We found that in free ileo-colon flap surgery, the excessively long ileum vocal tube often causes the voice to be too wet and the patient to have difficulty speaking. All wind instruments, except for reeds, are made of rigid materials to prevent collapse during the sound production process and to provide a better pathway for airflow. After replacing the ileum vocal tube with a skin flap, it will provide a better pathway for airflow.
Past experience has shown that the optimal length of a colon sound tube is 10 centimeters. If the excess colon can be shortened, it will produce a considerably louder sound. Additionally, this length will provide a comfortable fit for both antegrade and retrograde peristalsis of the colon flap. In recent years, doctors have found that by leaving the colon at its minimal length and using skin from the pectoralis major muscle to replace it, they can achieve better results.
China Medical University Hospital has outstanding performance in surgical execution and is one of the hospitals with the most free cecal flap surgeries worldwide. In addition, China Medical University Hospital is also well-known for its excellent physician training program. Since its establishment, the hospital has trained 150 foreign doctors from 26 countries, of whom 11 have been promoted to professors. The foreign doctors' plastic surgery training program at China Medical University Hospital is fully booked until 2024, and the training execution rate has reached 100%. China Medical University Hospital also excels in team collaboration. It has integrated related care teams such as otolaryngology, rehabilitation, gastroenterology, general surgery, thoracic surgery, radiation oncology, anesthesia, metabolism, intensive care surgery, and infectious diseases. Before surgery, the hospital's team will conduct an assessment, and after the surgery, they will collaborate with the rehabilitation department for early rehabilitation and follow-up treatment. Through coordination, integration, and optimization of resources, China Medical University Hospital can provide comprehensive care to patients and provide them with the best treatment.
Professor Chen's medical achievements include autologous intestine transplantation for vocal cord reconstruction, special reconstruction treatments, and precision integrated reconstruction surgeries using high-tech methods. The development of these techniques has improved the level of medical care at our hospital, accelerated its internationalization, and enhanced Taiwan's international reputation. In addition, Professor Chen also provides reconstruction surgery for patients with rare deformities and functional deficiencies, implementing holistic care and restoring function to improve patients' quality of life. Moreover, Professor Chen has signed exchange agreements with other renowned foreign hospitals and schools with the goal of establishing a global center for rare deformity and functional deficiency reconstruction and training. Professor Chen's reputation is well-known both domestically and internationally, with numerous feature stories in the news media. His technical achievements have been published in international journals, raising the standard of global medical care. Professor Chen also considers it his mission to teach and train physicians from around the world in his unique medical techniques, performing a large number of surgeries and providing care, for which he has received recognition and awards, including the Discovery Channel Medical Elite Report and Diplomatic Friends Contribution Award. This SNQ Silver Award once again recognizes the spirit of continuous breakthroughs and improvement of Professor Chen Hong-Chi and the Department of Plastic and Reconstructive Surgery.