Care of Lower Extremity Edema in Cancer Patients 癌症病人下肢水腫的照顧注意事項(英文)

Care of Lower Extremity Edema in Cancer Patients 癌症病人下肢水腫的照顧注意事項(英文)
2020/12/21
Causes
Poor nutrition or tumor compression leads to poor circulation in the lower extremities and decreased renal function, which results in lower extremity edema. If you press your finger to the skin and it leaves a dimple that doesn't go away after a few seconds, you have what's called lower extremity edema.
Treatment
Foot soaks and massage are very common things for ordinary people, but they are very precious enjoyment for patients. It is recommended that feet be soaked in warm water twice a day (the temperature depends on the patient's preference). It is more effective for water to reach the calf and have a soak for 20 minutes at a time (depending on the patient's physical strength).
Patients can soak their feet during bathing or when watching TV. If they can't get out of bed, they can apply hot towels on the bed. After you have soaked your feet, wipe them dry and massage the lotion into the sole, the dorsum of the foot and the calf, as well as the acupoints of the inside and outside of the calf for comfort. After massage, raise the pillow to promote blood circulation and increase water re-absorption.
Notes for foot soaks and massage
Pay attention to room temperature and privacy.
The movement should be slow, rhythmic and in the same direction.
The massager's hands should be warm and gentle.
Do not apply direct pressure to cut areas. Do not apply too much force to bones and joints.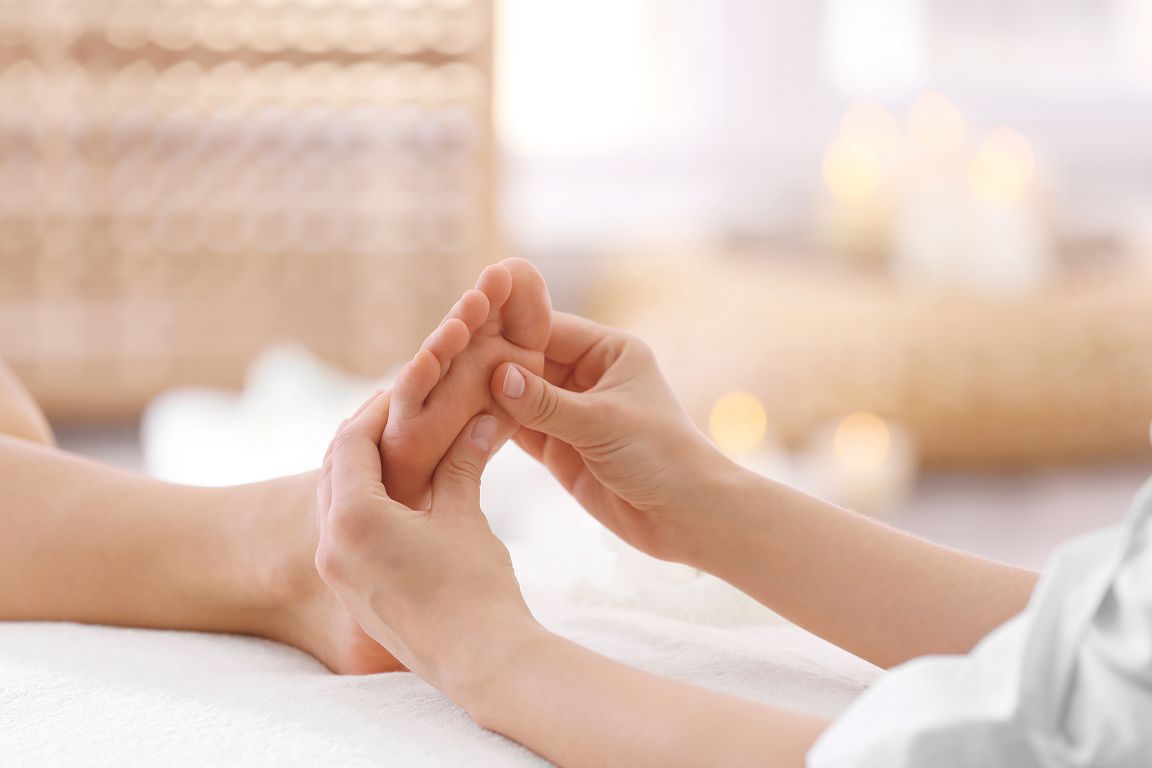 Contraindications
Dermatosis: prone to infection.
Bleeding tendency: prone to subcutaneous bleeding.
Thrombophlebitis: Massage can easily disperse the blood clot.
若有任何疑問,請不吝與我們聯絡
電話:(04) 22052121 分機 7274
HE-E0004-E

中國醫藥大學附設醫院暨體系院所

}