Excellence
The hospital's Physical Examination Center is proud of the following advantages:
1. Separation of patients and equipment
The center is located in the preventive medicine building, independent of the outpatient area and the ward area. All instruments and equipment are exclusive to VIP examinees, and they should not worry about infection caused by shared use of inspection equipment among the patients.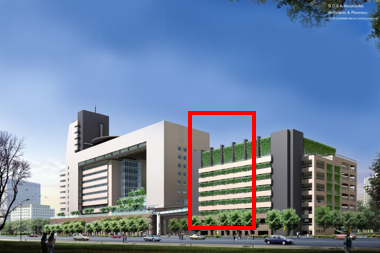 The red box in the image is the Center for Preventive Medicine, several floors of which are dedicated to the Physical Examination Center.
2. Elegant and comfortable environment
The center is spacious and comfortable, as if in the hotel lobby. A unique personal leisure space, providing Internet access, video and audio equipment, as well as privacy and convenience. Outside the dining area attached to the center is a rare aerial green space in the city with the glass pyramid of the Louvre.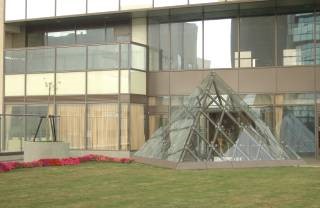 Aerial green space outside the glass pyramid.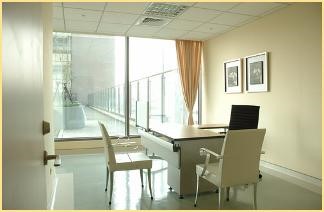 Diagnosis area.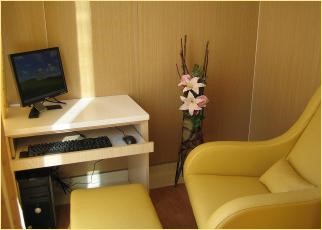 Personal leisure space.
Spacious and comfortable waiting area.
3. High-quality medical examinations with international certification
In 2006, the hospital's inspection department passed the Taiwan Accreditation Foundation's (TAF) accreditation (ISO-15189 204), and in 2008 passed CAP-LAP accreditation (the College of American Pathologists: Laboratory Accreditation Program), providing examinees with accurate inspection reports. The hospital passed the JCI international medical accreditation in 2010, recognizing the medical services provided by the hospital as international standards. With the quality and quality control of the medical center, we can provide the most reliable checkup services for people.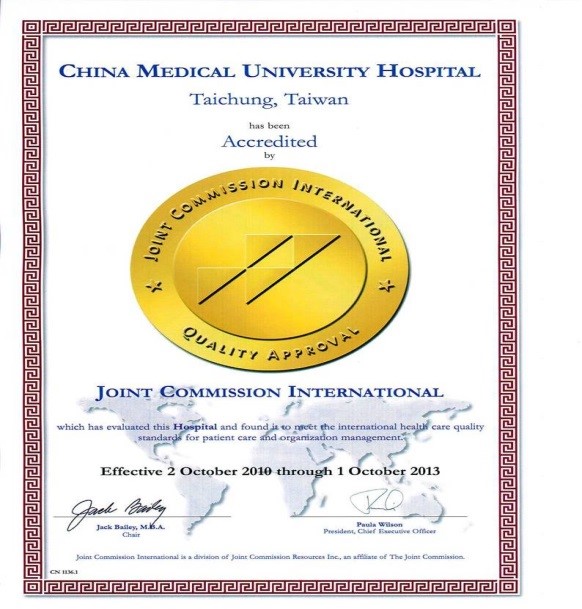 JCI international medical accreditation
4. Examinations by medical center directors
The hospital is the premier medical center in the central region and provides VIP clients with the best checkup services. The center arranges senior specialist directors to conduct examinations and consultations.