Minimally Invasive Surgery Center
The robot arm surgery system combines computer and robot technology to create a new surgical method. Robot-arm-assisted laparoscopic and thoracoscopic surgery provide surgeons more choices and expand the scope of minimally invasive surgery. The Da Vinci robotic surgery system has been used in many different surgical fields, including various types of minimally invasive tumor resection and reconstructive repair surgery. The system can perform major surgery in the abdominal cavity, pelvic cavity or chest cavity through several small incisions. In addition, surgeons can perform surgery more precisely and dexterously through better 3D stereo images than traditional laparoscopic surgery and surgical instruments that rotate as flexibly as wrist joints. Besides, the MAKOplasty artificial joint replacement and Robotic stereotactic assistance system (ROSA) are also helpful in the orthopedic surgery and neurosurgery in CMUH.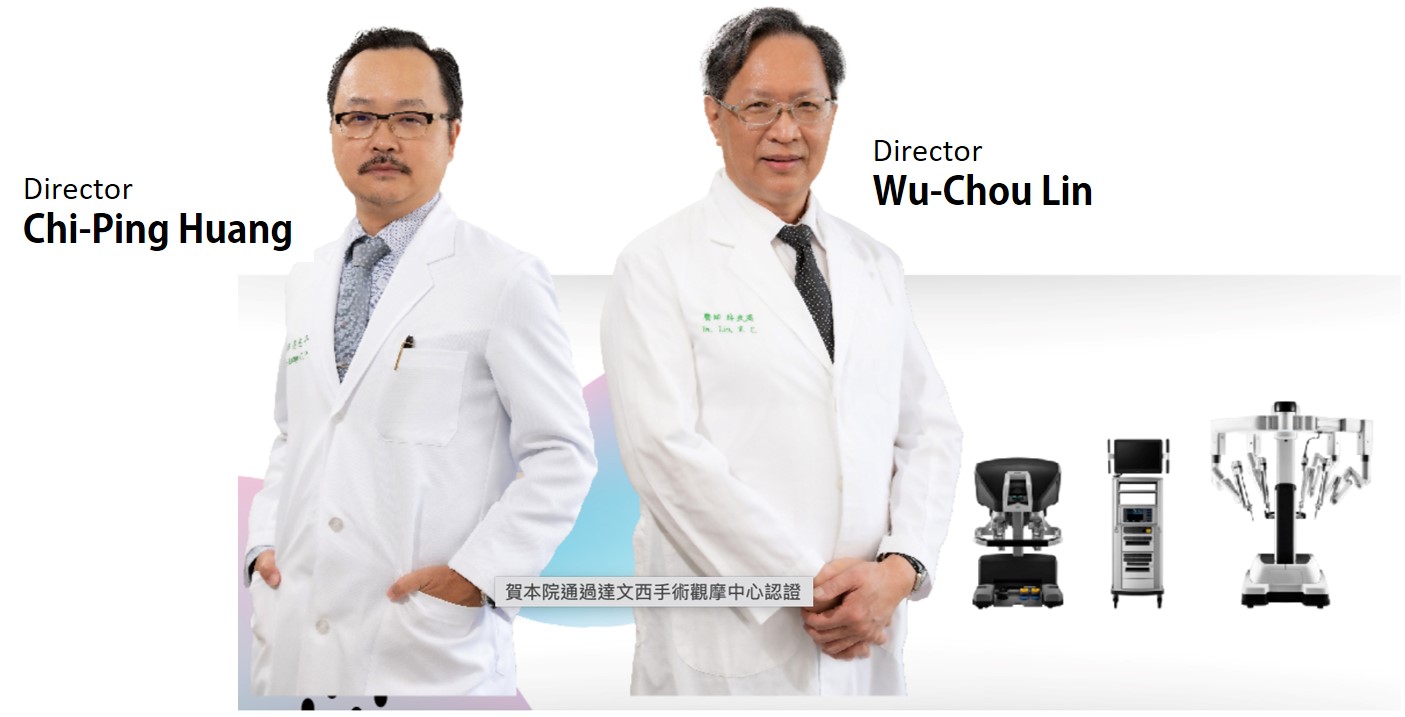 ▲ Da Vinci surgery observation center
Directors Huang and Lin get the certification as observation center from the original manufactory of Da Vinci Surgical system.
Category

Department

As off 2022.09

Da Vinci surgical system
(Since 2012.02)

Urology

1,907

2,938

Obstetrics & Gynecology

529

ENT, head & neck surgery

247

Department of surgery
(255)

General surgery

22

Colorectal surgery

189

Thoracic surgery

9

Cardiovascular surgery

32

Breast surgical oncology

3

MAKOplasty artificial joint replacement (Since 2015.01)

Orthopedics

414

414

Robotic stereotactic assistance system (ROSA) ( Since 2022.03)

Neurosurgery

21

36

Orthopedics

15