TCM Ophthalmic Care – Diet 中醫眼科保健─飲食篇(英文)

TCM Ophthalmic Care – Diet 中醫眼科保健─飲食篇(英文)
2020/12/22
With the advent of the Internet age and the convenience and ubiquity of smart phones, more and more people are addicted to computers and become phubbers. At the end of the day, you have spent a dozen hours on the devices, be careful that your eyes are overused.
For eye problems, Traditional Chinese medicine (TCM) uses the five-wheel theory combined with the concept of the internal organs to diagnose the relationship between eye ailments and the internal organs of the body. The Inner Canon of the Yellow Emperor states that "the qi of the viscera are all injected into the eye and made into the essence," emphasizing that eye diseases are closely related to the whole body. Modern medicine has also found that systemic diseases such as diabetes can also lead to vascular retinopathy, resulting in vision impairment, so eye care must start with the maintenance of the viscera.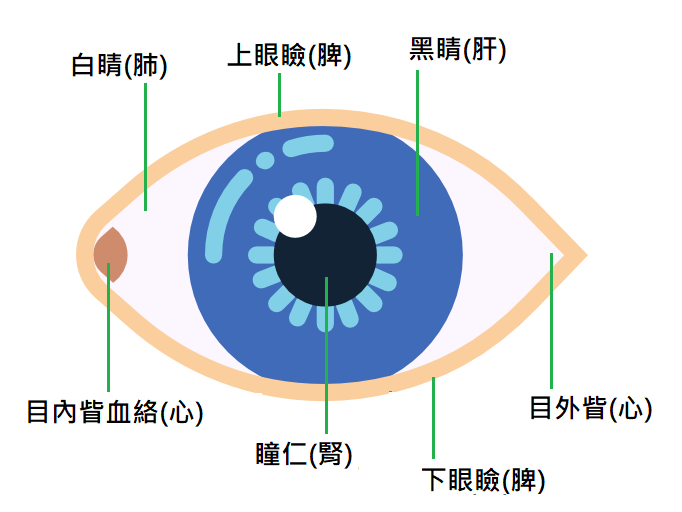 TCM bright eye diet: Moderate intake of food that can "nourish the liver and kidneys and improve eyesight"
Eggs, eels, lamb's liver, mulberry, wolfberries, red amaranth, Gynura bicolor, grapes, blueberries, carrots, black wood ear.
TCM medicinal diet for eye protection - Wolfberry angelica lamb liver soup
It is recorded in the "Complete Essentials of the Materia Medica" that goji berries can dispel wind and improve eyesight, while angelica can replenish blood and revitalize blood streams.
Use three qian of goji berries, two qian of angelica, together with lamb's liver, ginger slices, appropriate amount of rice wine, etc., to make soup together for the purpose of nourishing the liver blood, brighten the eyes. A lamb liver can also be replaced with a pig liver, which is helpful for patients with dry eye disease who have deficient liver blood.
TCM medicinal diet for eye protection - eel
Firstly, boil two qian of goji berries, two qian of angelica, one qian of Ligusticum chuanxiong and two qian of rehmannia root into medicine juice. After taking out the ingredients, add some rice wine, ginger slices, salt, etc. into the medicine juice, and stew the eel into soup with an electric rice cooker or a stove.
Modern research has found that eels are rich in protein, vitamins A, D, E, minerals and the unsaturated fatty acid DHA, which are beneficial to retinal cells.
TCM tea drinks for eye protection
Wolfberry cassia seed tea:
Goji berries can nourish the kidney, liver and brighten the eyes, while cassia seeds can clear the liver fire, dispel dampness, benefit the kidney and eyesight. You can use three qian of goji berries and three qian of cassia seeds, add about 1,000 c.c. of boiling water, brew it for about 15 minutes and drink it, or boil it on a stove and turn it to low heat for about 10 minutes, so that the effective ingredients can be released. Modern research has found that cassia seeds can lower eye pressure and blood lipids. Watch out for patients who are prone to diarrhea and weak in constitution, to whom such drink is not recommended.

Mulberry can nourish the kidney and liver, and can make the ears and the eyes bright. To make mulberry paste, take an appropriate amount of ripe mulberry, wash it well, put it in a pot (without water) and melt it over low heat until the juice comes out. Stir constantly on a low heat. Add some sugar and simmer for about 2-3 hours to form a thick paste. Take one tablespoon of mulberry paste and add an appropriate amount of warm boiled water to each drink.

Eye protection health education

Pay Attention to eye rest. Take a 10-minute break every 30 minutes for looking at computer screens, watching TV, reading, etc. Read with plenty of ambient light, don't read in a rocking car, and don't lie down to read. It is advised to go to bed early and get up early so that your eyes can get adequate rest. If you already have symptoms of eye discomfort, you should not ignore them, and you should pay attention to eye care and seek medical attention. The eyes are the window to the soul and must be well maintained in order to have a wonderful life.

若有任何疑問,請不吝與我們聯絡
電話:(04) 22052121 分機 1185
HE-90108-E

中國醫藥大學附設醫院暨體系院所

}