TCM Prevention and Health Care During Epidemics 時疫(流行病)的中醫預防保健(英文)

TCM Prevention and Health Care During Epidemics 時疫(流行病)的中醫預防保健(英文)
2020/12/22
Epidemics are rampant and every viral mutation is always a health threat to humanity. There have been many pandemics of infectious diseases since ancient times. The Essentials for Those Who Do Not Know Medicine: Epidemics indicates that "This disease can be caused by improper qi, and can lead to headache, fever, neck swelling, and acute purulent parotitis, which is also a disease from the sky. A person's disease can spread to a roomful of people, then to residents of a township and a city," which shows the high contagiousness of the epidemic and the health hazards it poses.
Who is susceptible to an epidemic
The Inner Canon of the Yellow Emperor points out that "the five epidemic diseases are highly contagious, no matter how big or small, and the symptoms are similar." This shows that the epidemic is so contagious that no one can escape. According to the World Health Organization (WHO), the groups with the highest risk of serious illness or even death from 2019-nCoV are those over the age of 60 and with high blood pressure, diabetes, cardiovascular disease, chronic respiratory disease and cancer.
Common 2019-nCoV symptoms
Coronavirus infections in humans are characterized by respiratory symptoms, including nasal congestion, runny nose, cough, fever and other general symptoms of upper respiratory tract infections, while a small number of cases experience serious respiratory diseases, such as pneumonia. Patients with novel coronavirus infection are also found to have abnormal smell, taste and diarrhea. If you have any of these symptoms and have a history of travel and contact, you should call 1922 immediately and follow the instructions and see a doctor.
Protection strategies against epidemics
Preventive measures are the same as for other respiratory infections, including frequent hand washing, wearing surgical masks, avoiding crowded, poorly ventilated public places as much as possible, and avoiding contact with wild animals and poultry.
More aggressive self-protection against epidemics
"Pathogens cannot invade when the flow of Qi is robust." Regulating the normal physiological functions of the human body and strengthening the body's ability to resist disease have been the main principles of Chinese medicine in dealing with infectious diseases. To cultivate healthy qi and boost your immunity, you can do the following:
Keep a regular routine, get good rest and sleep, and maintain your usual mood.
Eat a balanced diet with regular meals and no raw food.
Proper hydration for smooth urination and defecation.
Moderate exercise, workout sessions or tai chi are also good activities.
Patients with chronic diseases take their medication on schedule and make regular return visits for follow-up.
After assessment by a TCM doctor, choose the right TCM tea drink to help boost your immune system.
TCM acupoint application for health
Apply warm Chinese herbs to the points of Feishu, Dingchuan, Huagai and Tanzhong, after assessment by a TCM doctor, to warm the meridians and improve chest qi and blood circulation.
TCM tea drinks
Fuqi drink
It contains wolfberry, astragalus, Polygonatum sibiricum and other high-quality Chinese herbal medicines. It has the effect of invigorating qi, nourishing the spleen and moistening the lung. Modern medical research points out that the three herbs can regulate the immune system and reduce the chance of human infection.
Fang yi tea
It is composed of Chinese herbal medicines such as Platycodon grandiflorum, licorice, Atractylodes macrocephala and agastache. As the climate in Taiwan is hot and humid, people like to drink cold and sweet drinks. As a result, the qi of phlegm and dampness is often generated in the body, which is susceptible to pathogenic factors. This formula can modulate the immune system of the human body, and remove dampness from the body, and improve the constitution to slow down the invasion of pathogenic factors.
China Medical University Anti-Corona Formula
It is composed of Astragalus, Atractylodes, Fangfeng, Huoxiang, etc., and is made into tea bag. It can invigorate the spleen and replenish qi, dispel dampness and detoxify. The research demonstrated that China Medical University Anti-Corona Formula can inhibit the attachment of the coronavirus spike protein to ACE2, protecting people from infection.
Shengmai Yiqi drink
It is made of ginseng, Ophiopogon japonicus, Schisandra chinensis and other Chinese herbal medicines, targeting the elderly with deficiency of heart and lung qi, or for the group with chronic diseases. Young people who are under too much stress in class or at work can also drink this tea to strengthen their heart and lung function and regulate their immunity against exogenous pathogenic factors.
The above tea drinks suitable for:
The dosage for the tea is specially formulated, which is sweet, warm, moist, not hot and not dry. It can be consumed by the elderly and children with low immunity, the general young and middle-aged, or patients with allergies and autoimmune diseases.
Contraindications: it is not fit for the state of acute infection and inflammation. It is advised to go to the outpatient department for evaluation before use.
Acupressure
Hegu and Fengchi points can dispel wind evils and promote five senses and seven orifices. Fenglong and Zusanli points can regulate the spleen and stomach and clear away phlegm and dampness. Press each acupoint for 15-20 seconds, rest for 5 seconds, and press bilateral acupoints alternately, about 15-20 minutes.
Hegu point - The thumb and index finger close together at the highest point of the muscle.
Fengchi point - under the occipital bone, above the hairline.
Fenglong point - the anterior lateral aspect of the calf, the lateral knee socket and the midpoint of the external ankle connection.
Zusanli point - the front outer side of the calf, four finger spans below the knee.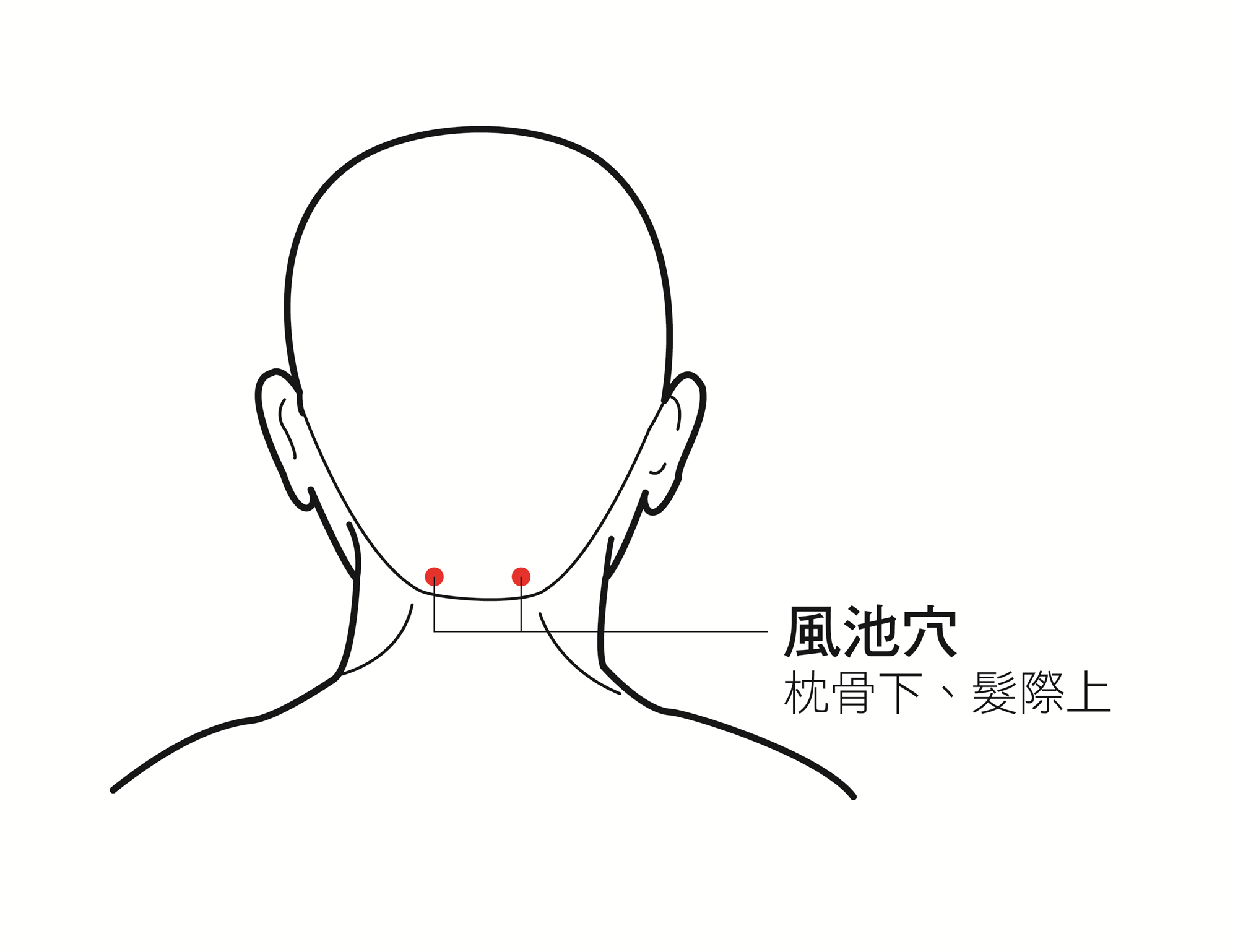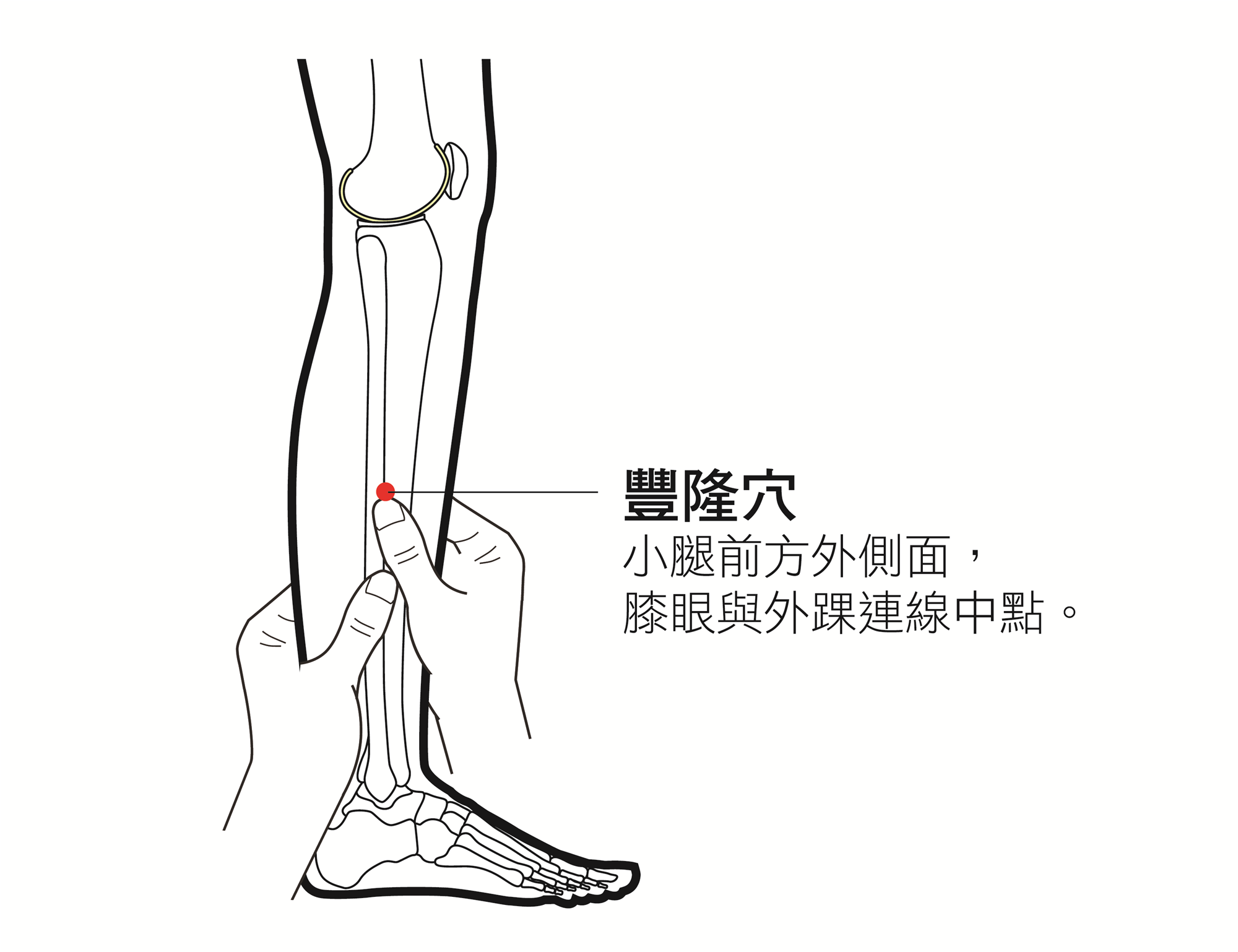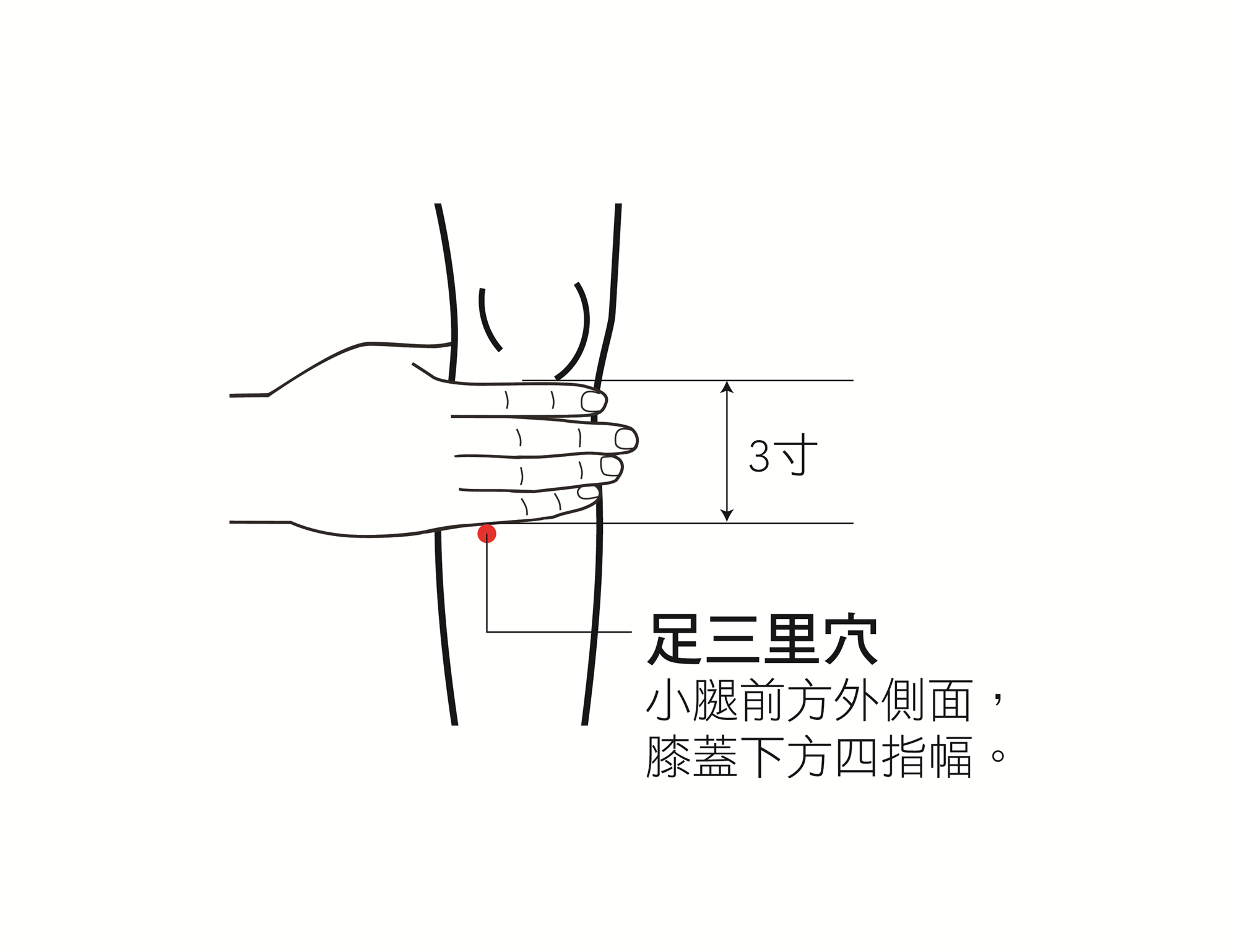 若有任何疑問,請不吝與我們聯絡
電話:(04) 22052121 分機 1185
HE-90107-E

中國醫藥大學附設醫院暨體系院所

}