Organ Donation 器官捐贈(英文)

Organ Donation 器官捐贈(英文)
2022/12/21
Wheat Love, Love Spread ... (Excerpt From Donor Families Voices)
At the end of last year, my dearest sister fell into a severe coma because of illness. At the last moment of her life, all the family members were in the mood of sadness and reluctant to give up. Hoping to alleviate her pain, and also investigating her optimistic, generous, and loving personality, and participating in the activities of hospital volunteers. We were afraid to let her suffer again and pulled in the rational and reluctant to give up, and finally decided to make the decision of donation for her sister. Expecting that patients with organ failure will have the chance of rebirth through organ donation.
With the successful completion of the operation, it is gratifying to hear that the recipient can coexist with the organ donated by his sister. However, he is also worried about whether organ donation will be the correct decision for his sister. Amazingly, my brother-in-law discovered the donation agreement after his sister left. The consent card for organ donation signed by his sister has finally put down the big stone in our heart. Now.
"John 12:24 says in the Bible," if a grain of wheat does not fall into the ground and die, it will still be one grain. If it dies, it will produce many grains. "We donate organs to those who need them and bring happiness to each other and their families. We believe that my sister's love and life will continue because love will never stop." Therefore, we will always be proud of our sister. And believe that organ donation is a decision full of love and let love continue.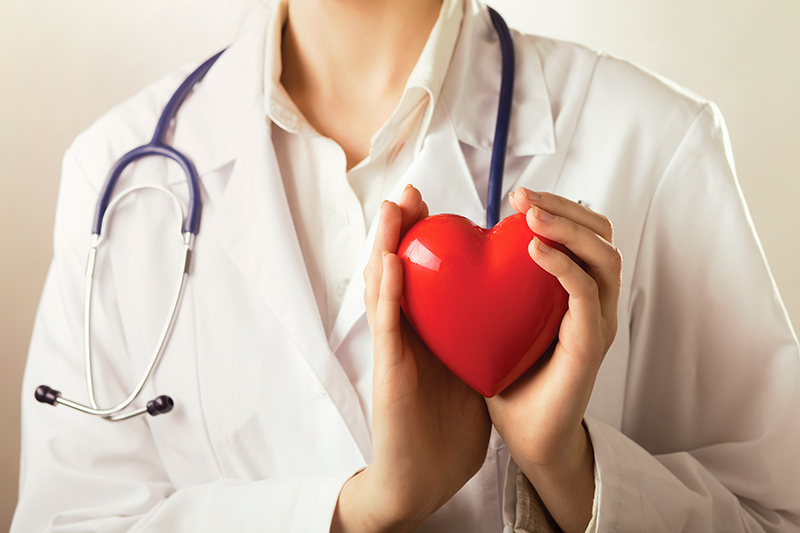 Thank you. I can breathe freely again.
Because of chronic obstructive pulmonary emphysema, I struggled with life almost every day before lung transplantation. Only a quarter of my lung function was left, resulting in dyspnea. I was paralyzed in a wheelchair all day and lived on a respirator. I was tugging with death every day, facing the pain of death at any time, and waiting for "if there is tomorrow."
At the critical moment of my life, I finally have the chance to receive the lungs donated by great love. Thank you for your success. I can breathe freely again. I don't have to worry about my life anymore. I will welcome this rebirth with the most sincere heart. With your selfless dedication, I can regain the new energy and smile. I want to tell you. Although I don't know you, because of you, my life can continue. Thank you very much. "
Drink water and think of the source, cherish the hard chance of regeneration (excerpted from the heart of the liver recipient)
Since 1999, because of hepatitis B complicated with a liver tumor, I have been in the hospital affiliated to China Medical University for follow-up treatment and waiting for the opportunity of organ transplantation. Once I was blessed to receive the chance of liver transplantation with great love. Still, because the donor could not complete the donation judgment, so in a short time, I went from hope to hospital waiting. Then I went back home distressed and lonely, waiting for receiving. The mood of giving opportunities is complicated. But I believe that the God of luck will be very kind to me. By the end of last year, I received the opportunity of donation and transplantation again, which is beyond words.
After receiving the liver transplantation, I finally feel the rebirth, because there is such an opportunity, in the future, I must take good care of myself, and use the liver with tears and reluctant to give up of the donor's family members with gratitude. I told myself that I also hope that the recipients like me should know how to think about the source of drinking water, cherish the opportunity of regeneration that is not easy to come by, respect life and give back to the community. Yes, to continue the great love of donors.
What is organ donation ?
Organ donation projects include organs and tissues:
Organs such as heart, liver, kidney, lung, pancreas, small intestine, etc.
Tissue such as: cornea, bone (mostly the long bones of limbs), ligament, skin, etc.
Organ donation can only be performed by patients who have been approved by their nearest relatives and have passed two brain death decisions. Therefore, pre-signing of "consent for organ donation" is only an expression of will, and does not mean that they can donate at the end of their lives.
"Brain death" refers to the state that the patient falls into a severe coma (coma index is less than 5 points) due to accident or disease and completely relies on the respirator and is unable to breathe by himself.
Family members have the right to choose the type of donated organs. After confirming that patients can donate organs, the medical team will log in to the organ donation and transplantation registration center, so that recipients of the national waiting list can continue their lives by the "disease severity and organ allocation principle."
Most importantly, consent to organ donation does not mean that doctors give up first aid. Doctors will still give priority to trying their best to treat patients, and donors will still maintain their original appearance after surgery.
If your family's physical condition meets the above physiological conditions, after you discuss it with your family, you are willing to choose an organ donor. Please inform your attending physician directly, and the organ donation and transplantation team of our hospital will contact you further.
How to express the willingness of organ donation?
I express my willingness to donate organs
When you are interested in organ donation, you can sign the "organ donation consent" in advance, but only for expression. So after you sign it, you must inform your dearest family that when facing the end of life, the family can decide the wishes of your loved ones for you.
the consent form for organ donation can be signed directly at the organ donation consultation window on the first floor of the emergency and critical medical building and the Lifu medical building. After the Department completes the registration of the IC card, the consent information for organ donation can be read through the IC card.
Expressing a willingness to donate organs as a recent relative
When your family is facing an important stage in life due to an accident or illness. You are willing to make the most important decision for your family at the end of life so that they can continue their life at the end of their journey.
Express a willingness to the attending physician to discuss whether the family is donating patients for potential organs.
Contact our organ donation and transplantation team for evaluation.
Organ transplant consultation
Organ Transplantation Center Tel: (04) 22052121 ext. 12981
Social work office Tel: (04) 22052121 ext. 11418
若有任何疑問,請不吝與我們聯絡
電話:(04) 22052121 分機 12981、12982
HE-30001-E

中國醫藥大學附設醫院暨體系院所

}