Acne Skincare 痤瘡皮膚保養(英文)

Acne Skincare 痤瘡皮膚保養(英文)
2021/12/15
A pimple is one of the most common illnesses in cosmetic dermatology, also known as zit, acne or comedo, and folliculitis. Apart from children, about 80% to 90% of the population has or has had the disease (including mild cases). Some basic principles of pimple skin care are as follows:
Avoid using cleansing oil, properly clean the face, and apply acne ointment after washing at night.
Acne can be exacerbated by bacteria in hair. Wash hair moderately, with the hair not covering the forehead and cheeks.
Change pillow cases, towels and bath towels regularly.
Drink plenty of boiled water every day.
Sleep for 8 hours every day to give your skin a good rest. Don't stay up late.
Try to relax and stay happy.
Do not squeeze pimples by hand, so as to avoid infection or improper application of force to leave scars.
Avoid oily cosmetics to prevent pore blockage. If cosmetics are necessary, only eye makeup and lipstick are used. Use water-based cosmetics as far as possible.
Avoid high-fat, high-calorie and irritating food, such as beans, chocolate, fruits, spicy food, crustaceans (shellfish, shrimp, crab), iodide-bromine drugs, ice cream, coffee, tea and alcohol, all of which have adverse effects on acne.
Apply a small amount of A-acid ointment at night (take a grain of rice-sized ointment, dot it on the forehead, cheeks, nose and chin, and then spread it all over the face) to avoid redness and peeling caused by stimulation. If skin discomfort occurs during medication, please pay a return visit as soon as possible.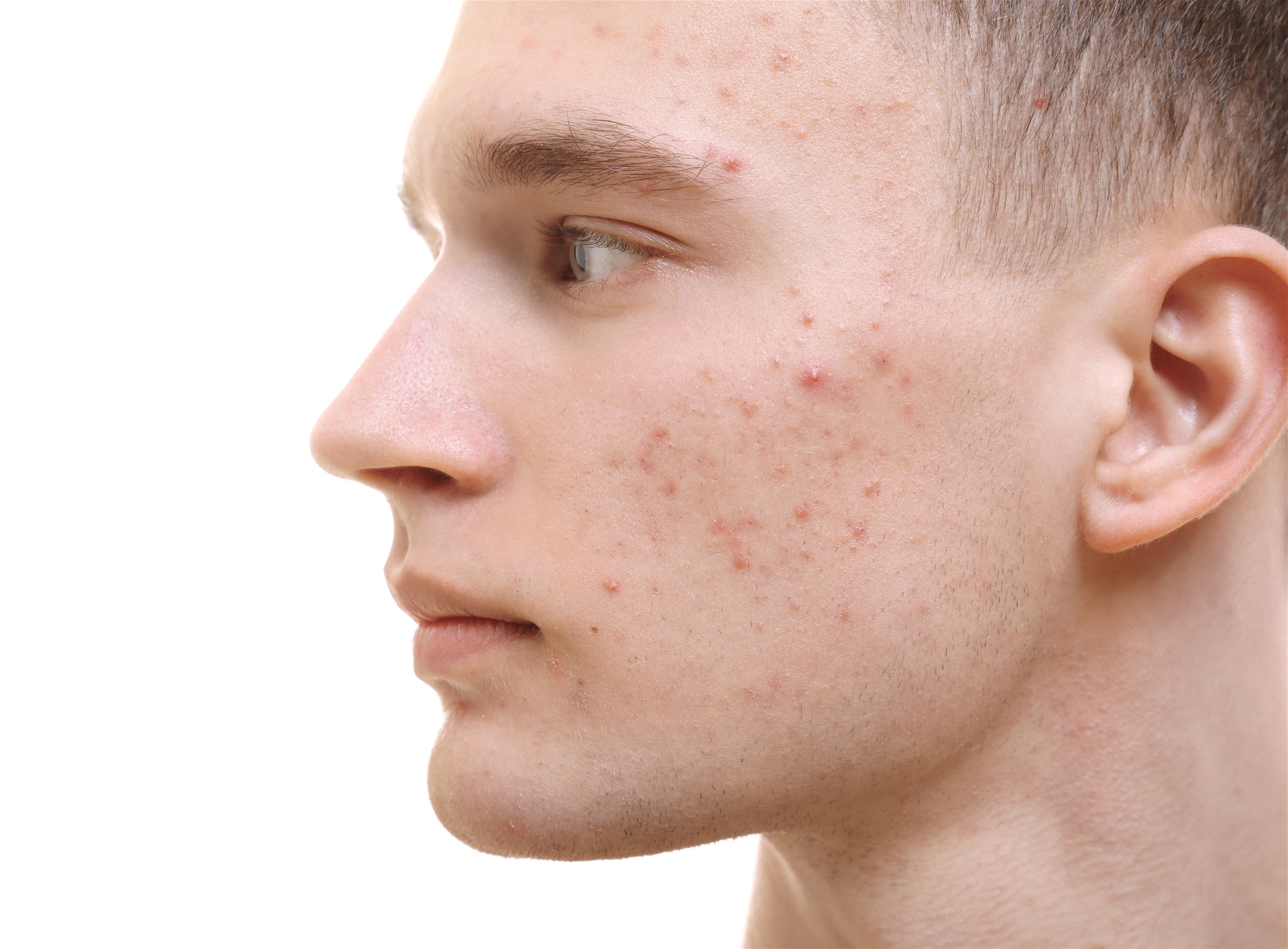 Early treatment of pimples can reduce the formation of acne scars in the future. It usually takes about 2 to 3 months to see the curative effect. It is advised to consult a doctor on a regular basis, receive treatment patiently, and choose suitable lotion according to the doctor's advice, so as to get twice the result with half the effort.

若有任何疑問,請不吝與我們聯絡
電話:(04) 22052121 分機 2198
HE-85009-E

中國醫藥大學附設醫院暨體系院所

}