Diet of Weaning Food 斷奶期的飲食(英文)

Diet of Weaning Food 斷奶期的飲食(英文)
2021/8/11
For 7-to-8-month-old Infants
Give diet with breast milk or breast milk substitute 3 times a day supplemented with weaning food twice a day.

The suggested time for weaning food is 10 a.m. and 3 p.m.

The amount of weaning foods may be generally increased, beginning from one spoon of one sort, and add gradually day by day.
For 9-to-10-month-old Infants
You can give them weaning food three times a day.

Try to train your baby drinking with safe cup.

For their safety, please make sure to be swallowed easily, such as mashed vegetables.

We recommend that parents provide various kinds of weaning food for baby's flavour.
For 11-to-12-month-old Infants
Be certain of giving three servings a day, acceptable to add one dessert between meals.

The ways of cooking for babies are normal.

Steamed-rice is available.

Avoid stimulating food.

Time to encourage your baby to dine without help.

If your baby has a smaller appetite, give him fruit at 10 a.m. and milk as well as cookies at 3 p.m.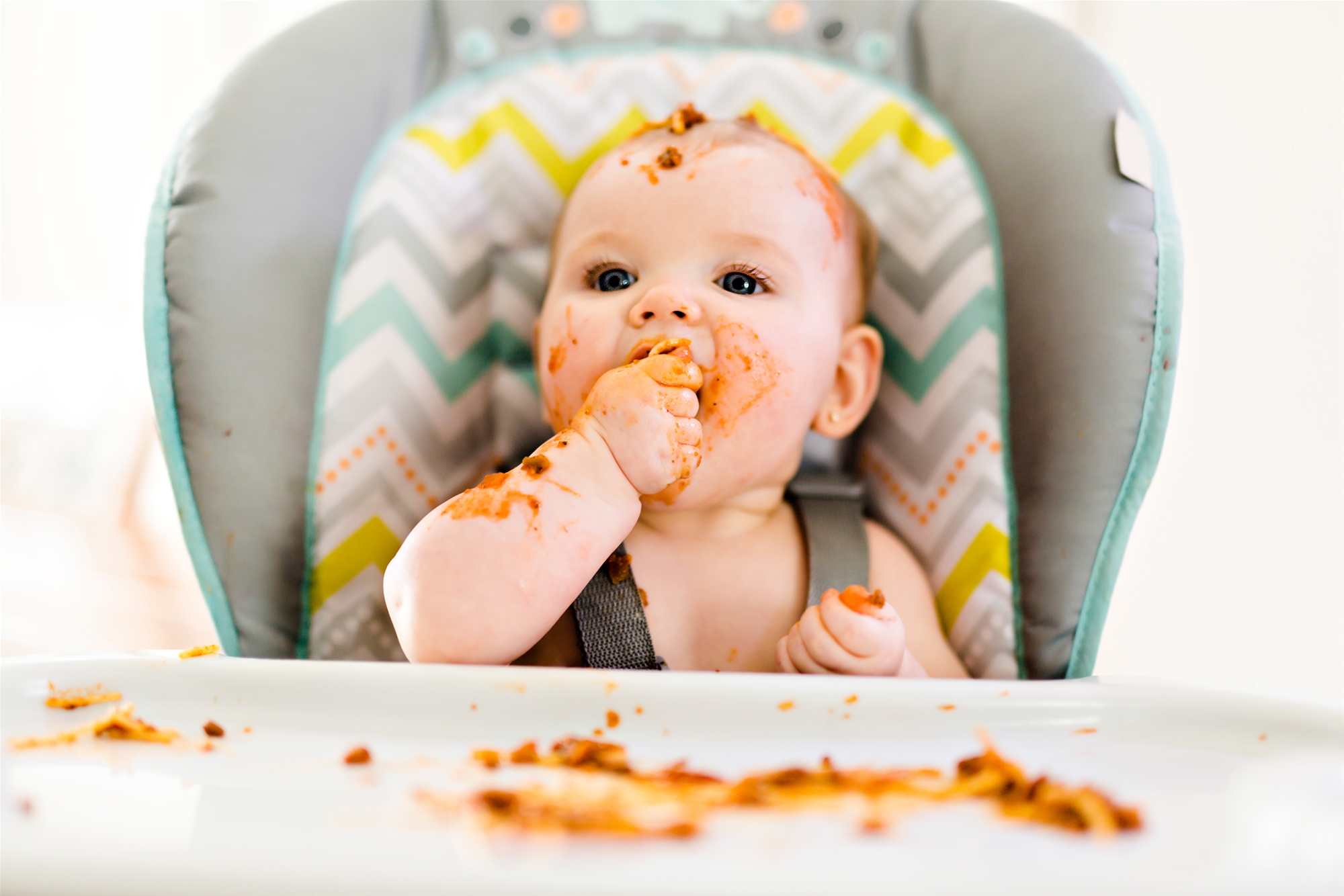 On our recommendation, give your bay the weaning food beginning…
from baby biscuits to toast or bread.

from rice porridge to steamed rice

from egg white to a whole egg

from mashed fruit

from mashed vegetables

from small pieces of noodles, but not applicable for allergic baby.

with ingredients containing less oil, the better.
若有任何疑問,請不吝與我們聯絡
電話:(04) 22052121 分機 2128/2132/2135
HE-50013-E

中國醫藥大學附設醫院暨體系院所

}