Our Speciality
History
We set up dermal surgery division in Aug., 2010. The diagnosis, treatment to follow-up on benign and malignant skin tumors can be done at one stop, and patients with skin cancer can have complete and continuous care. Since the launch of this medical service, we have completed more than 20 cases of skin cancer resection surgery, more than 10 skin flap repair surgery and free skin graft surgery, and many cases of sentinel lymph node surgery.
Medical Services
Our physicians actively participate in aesthetic medicine center operations, providing a wide range of skin care advice and medical treatment. Our aesthetic medicine center is equipped with Erbium: Yag Laser, Nd: Yag Laser, CO2 fractional laser, high-frequency electric burner, thermacool, and picosecond laser (picosure 755). The use of various types of laser equipment can carry out laser spot remove, skin cleaning, dermabrasion, and wrinkle removal. We also provide botulism, hyaluronic acid, microcrystalline porcelain and other micro-cosmetic and cosmetic skin surgery.
Hyperbaric oxygen therapy mechanism also includes increased fibroblast proliferation and collagen production to speed up wound healing. Hyperbaric oxygen can be used as a comprehensive or supporting treatment. It can act synergistically to improve the skin (including flaps) transplantation or frostbite treatment.
The combination of traditional Chinese and western medicine integrates the essence of traditional medicine with modern medical knowledge, and provides holistic health-care services centered on regimen. The World Health Organization (WHO) also suggests acupuncture as supporting therapy for certain skin diseases, such as atopic dermatitis, contact dermatitis, urticaria, prurigo, acne, etc. Our integrative medicine service also treats a variety of skin diseases like atopic dermatitis, psoriasis, seborrheic dermatitis, acne, urticaria, shingles, postherpetic neuralgia, and pemphigus.
In the future, we will combine the advantages of integrated Chinese and Western medicine and hyperbaric medicine in our hospital to create a unique dermatological center in Asia to protect the health and quality of skin and slow down the aging process.
Skin Oncology and Clinical Service in Skin Surgery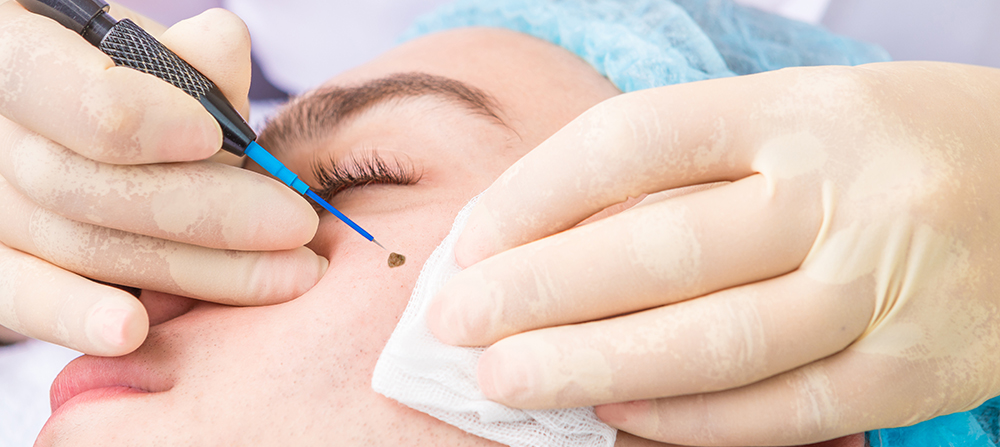 Skin Oncology includes a variety of benign and malignant skin tumors, which usually show as granules, lumps or thickened skin. We schedule skin surgery for every Friday afternoon. In addition to providing invasive pathological biopsy diagnosis, we use ultrasound to assist the non-invasive treatment of skin tumors.
Psoriasis Special Clinic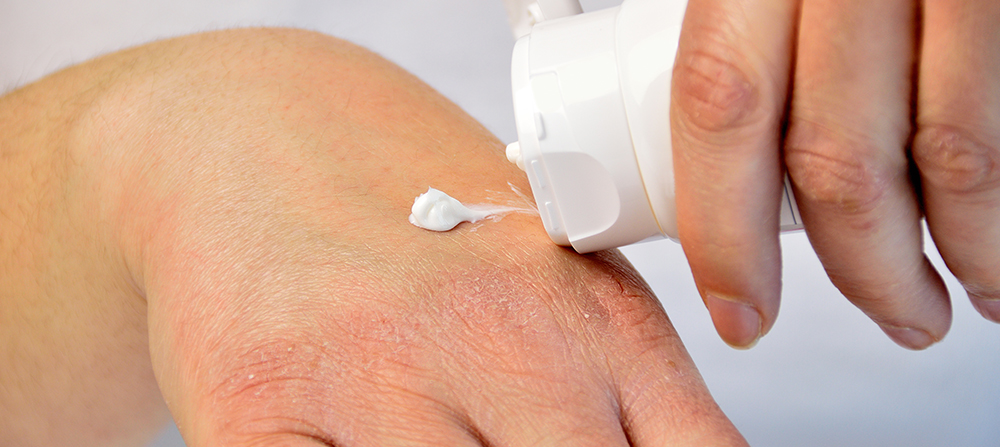 Psoriasis is a chronic, non-infectious epidermal proliferative disease. About 0.3% to 3% of people have such disease. We have a special psoriasis clinic with equipment like multi-function UV irradiator and Excimer Light, which is especially effective on stubborn plaque type psoriasis and reduces the damage of UV rays do to normal skin, psoriasis patients in central Taiwan have more options because of us.
Vitiligo Clinic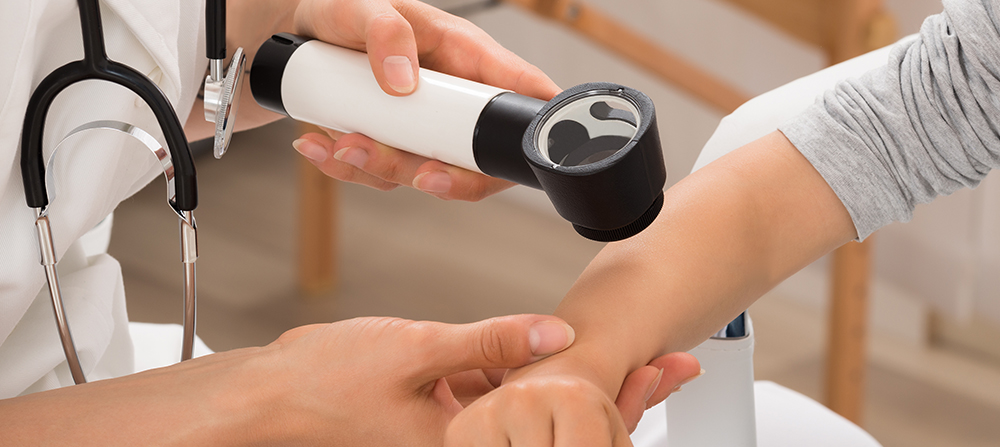 The cause of vitiligo is that skin melanoma cells are destroyed, leading to spontaneous pigment loss and irregular white patches. When treating vitiligo, local rub or oral medication is basic. We also add phototherapy, which includes narrow-band UVB and low energy laser, for melanoma regeneration. These treatments promote the movement or maturation of melanocytes mainly through local immunomodulation so that the mature melanocytes gradually grow back in the leukoplakia lesions area.
We also have Excimer Light to provide better medical treatment of vitiligo patients in central Taiwan.
Photodynamic Therapy
Photodynamic therapy is a treatment that uses light-sensitive drugs to kill cancer cells. After photosensitive drugs are applied to the skin, normal cells can rapidly metabolize such drugs, but cancer cells can not. After using a specific wavelength of light irradiation, the photosensitive drugs will become toxic and kill only cancer cells.
Carbon dioxide laser
We use 10600NM wavelength laser light irradiation on the skin. The photochemical part of the laser is absorbed by the moisture in skin cells to produce high thermal energy, causing instantaneous evaporation of skin cells and removing lesions or aging skin. In addition, the thermal energy of the laser can penetrate the skin and stimulate collagen restructuring, achieving the effect of removing scar and dermabrasion.
Nail Correction - Combiped and Podofix
The traditional treatment method is nail extraction. In addition to the high recurrence rate, the patient's pain level is also high. It takes one to two weeks to take care of the wound after surgery. It takes more than half a year to re-extract after the nail is removed. The comfort is poor and grows out. The nails may also be deformed.
For patients with ingrown nails, armor, and paronychia, nail correction surgery has good curative effect. The doctor will use memory metal to correct nail deformation, so that patients no longer suffer from the side effects of traditional surgical nail extraction, pain and permanent nail deformation. Combiped and Podofix are the latest and most effective nail correction instruments, and the patients have low pain during the installation process. Most of them do not need anesthesia and do not need to take care of the wound. The patient can move freely and have continuous correction effect and recurrence rate. Lower. Podofix is suitable when the combibed cannot handle (short nails).
Tiny skin graft
The microscopic skin graft is a cylindrical slicing knife with a diameter of 1-2 mm. The tiny normal skin is taken and transplanted to the patient's own lesion to achieve therapeutic effect. It can be used for white spot treatment and scar treatment.
Taking leukoplakia as an example, the traditional treatment method is ointment treatment and illuminating treatment, but a relatively high proportion of patients have poor therapeutic effect, and even after more than half a year of phototherapy, there is still no improvement. At this time, micro skin transplantation is the best choice. The skin with normal pigmentation, transplanted to the white spot, and then with phototherapy can cure more patients.
Taking scars as an example, the traditional treatment methods are ointment treatment and shuttle laser, but a relatively high proportion of patients have poor therapeutic effects. Even after multiple lasers, the scars are still uneven. At this time, tiny skin grafts are the most A good choice, choose the normal skin behind the ear, transplanted to the scar, can improve the scar, to achieve an aesthetic effect.